For Client

Pitch consulting – support in the pitch process and review of the marketing communication market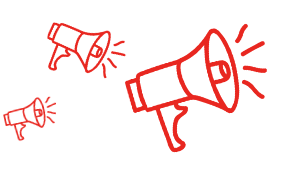 Searching for the right marketing communication partner to support your brand and campaign is very difficult and time-consuming. There are many agencies and entities on the market with various competences and various advertising specializations. It is difficult to decide which of them correspond to the needs and requirements of the client.
At Shortlist, we know the market, we help to select the right partners, carry out all stages of the pitch process and optimize the results in terms of quality and price.
We work with clients in the field of:
-full organization and coordination of the pitch process for the selection of a marketing communication agency
-support of the process at individual stages (e.g. needs analysis, long list, optimization of the pitch brief, determination of evaluation criteria, preparation of formal and legal documentation)
-support in the preparation of negotiation goals and negotiations
-audit and cost optimization (fees, production, media purchases)
-conducting a market review of the so-called "Open doors" allowing the client to learn about the scope of competences of a larger number of agencies in a short time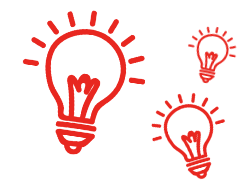 Building, analysis and optimization of relations with the agency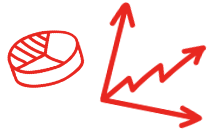 We work with high-class consultants, experienced in both marketing, business psychology and agency work, using transparent criteria and the agency / partner evaluation sheet therefor Shortlist together with the client:
– builds an optimal model of cooperation with the agency and supports the team in its implementation
– carries out the analysis, evaluates the activities carried out so far
– finds the answer how to solve a possible problem.
Shortlist helps in developing tools and models of cooperation with the agency, assessment sheets and motivation systems (bonus / malus) in order to rebuild relationships and overcome crisis situations.
We help build lasting relations between client the agency as we believe only this model will help build great brands.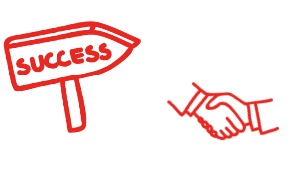 TRAININGS, WORKSHOPS, DEVELOPMENT PROJECTS

OUR EXPERIENCE IN NUMBERS:
50 +
Publications & Interviews
Why is it worth using the services of Shortlist Consulting?

Experience and knowledge
Effective implementation of client's goals resulting from a unique combination of competences, knowledge and experience in the areas of business development, marketing communication, marketing and procurement.
Time and money saving
In-depth knowledge of the market of a marketing communication agencies, proven tools and processes tailored to individual needs allow us to avoid ineffective work and save resources, time and budget of the client.

Objective assessment
We guarantee full transparency and objectivity of the processes carried out, using the same tools for analysis and evaluation of all offers obtained from the market. The effects of our work are fully verifiable.