Who are we
We have combined unique competences, knowledge and experience in key areas for building a client-agency relationship:
BUSINESS DEVELOPMENT & NEW BUSINESS
MARKETING & PROCESS MANAGEMENT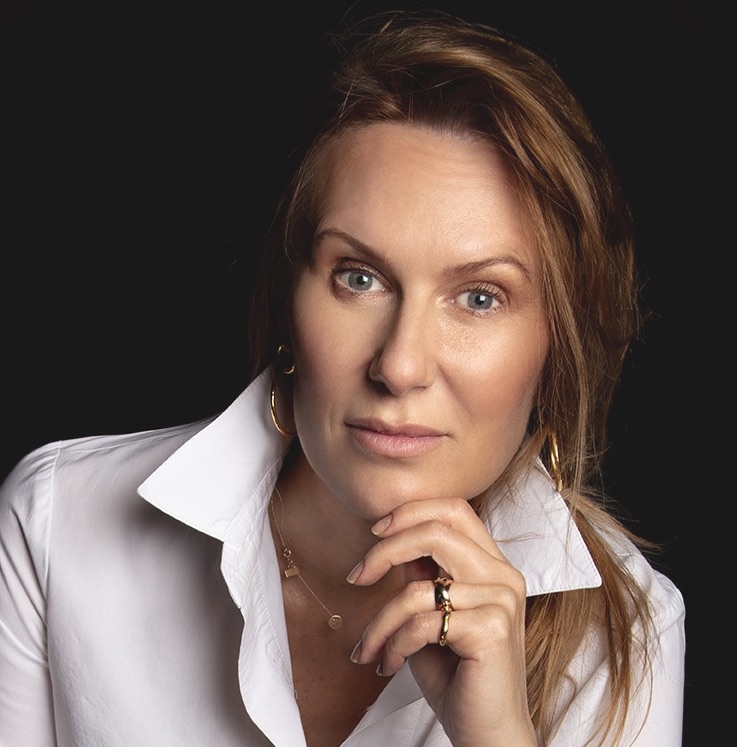 Marta Macke
Founder & CEO
Shortlist Consulting & CMO Summit
+48 502 595 972
The founder and CEO of Shortlist Consulting and CMO Summit has over 25 years of experience in the marketing communication industry and in business development / new business.
In the years 1995-2012 she worked in Polish and international structures of advertising agencies, incl. in Client Service and New Business in Gruppa 66 (today's Ogilvy & Mather), Saatchi & Saatchi and for 15 years in DDB Group, where as Business Development Director she was responsible for the strategic development of companies within the group.
In 2013, she created Shortlist Consulting, the first company on the market focusing on pitch consulting, support in the development and implementation of business development strategies and in building client-agency relations. Shortlist also creates and organizes CMO Summit, "by invitation only" and "must be" events for top marketing managers and advertisers, as well as Marketing Benchmarks Summit conferences and CMO Breakfast and Procurement Caffee Talks, both in traditional and online form.
Marta is the initiator of the process of integration of procurement, marketing and advertising/marketing communication industry as well as a co-creator and organizer of cyclical events and conferences "In the pitch triangle", focused on pitch issues and inter-industry dialogue.
She creates and conducts trainings re pitch procedures, business development / sales and client-agency relations building (ex. Brand Strategy School at SKM SAR, Procon and as part of the Shortlist Consulting offer).
She is/was a speaker at business conferences: Forum Zakupów, Procon Polzak, Procon Indirect, Proebiz in Ostrava, as well as co-organizer and co-host of the Dentsu Group conference series entitled Brand Survival Kit.
She conducts interviews as part of the Shortlist Relacje and CMO Talks series as well as is an autor and moderator of video-podcast Reklamiara produced by Grupa NaTemat. Reklamiara is a cyclical program re the history of polish advertising industry.
Since 2014, Marta has been an arbitrator of the Advertising Ethics Committee at the Advertising Council Association.
She is a member of the jury of Superbrands, Procon Awards, 50 Kreatywnych w Biznesie; Mentor at the Club of Mentors of Entrepreneurial Women's Networks and the Women in Advertising Mentoring Program.
In the years 2016-18 she was the Vice President of the Management Board of the Warsaw Ski Club WKN, the oldest skiing club in Poland that was established in 1923.
https://www.linkedin.com/in/marta-macke-2433891/
SHORTLIST CONSULTING EXPERTS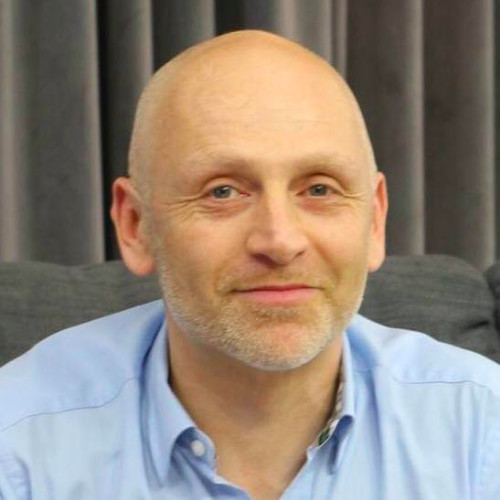 Grzegorz Ejchart
Business Development & Research
Manager focused on sales and business development with over 25 years of experience in working in various industries, as well as an entrepreneur and consultant.
Grzegorz supports Shortlist Consulting in business development and implementation of business development strategies, research and analyzes & negotiations.
As an expert and advisor, he specializes in:
– Development and implementation of business development strategies as well as development and implementation of sales management processes
– Building close relationships with key target customers and developing new channels
– Using customer research to obtain insights and sales solutions
– Conducting qualitative and quantitative research & in-depth interviews on a group of marketing managers and marketing communication industry specialists
He is also involved in the development of sustainable development projects. He actively participated in projects such as: Decarbonisation of heavy transport in Poland, European Clean Trucking Alliance, cooperates with the Foundation for the Promotion of Electric Vehicles FPPE)
In 1992-2001 he worked as Sales & Marketing Solutions Director at CAL Company (today's GFK).
In the years 2002-2004 he was an advisor to the Management Board of PKN Orlen
Then, as an entrepreneur, he introduced brands such as Michel Montignac and Dukan Diet to the Polish market.
Since 2016, he has been supporting companies in business development and in the areas of sales, advising, among others, CMR Market Monitoring Center, No Limit Logistics, UOTT University Institute for Technology Development, Talkin 'Thigs (IoT)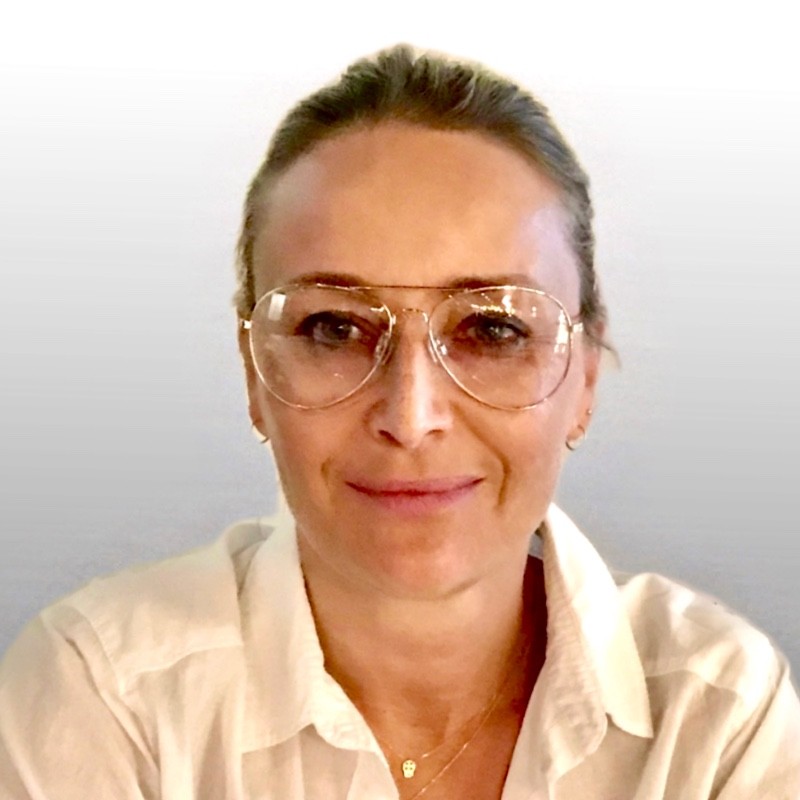 Kamila Simura
Competency / HR development
She has worked for the largest international companies for over 20 years [legal, petrochemical,publishing, IT, marketing], gaining experience in company management, HR processes – including projects in the field of employer branding, marketing, brand management, as well as in B2B sales and customer service.
She dealt with the management of HR processes for 10 years
working in a global law firm as an HR Manager, where she was responsible for all activities in the area of ​​soft HR – recruitment and employment, assessments, talent management, training and development, employer branding, personnel administration.
She supports Shortlist in consulting projects, workshops and trainings.
At work, she uses her practical managerial experience to support companies in optimizing HR processes and implementing new solutions.
She has a graduate of the Foreign Trade Faculty of the Warsaw School of Economics and the Summer School of Management at the University of Minnesota. She graduated from Human Capital Management Studies (Most Wanted!), Introduction to Coach (Noble Manhattan) and HR Professional Development Series (United Business Development and American Chamber of Commerce of Poland).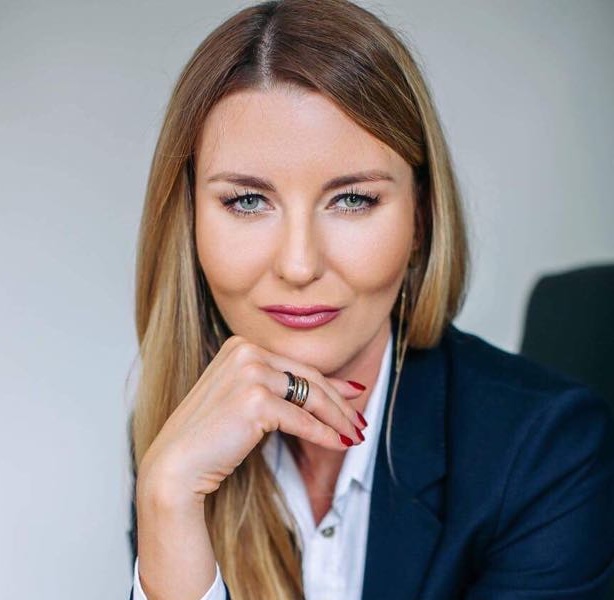 Deputy Disciplinary Spokesman at the District Bar Council.
She graduated from the Faculty of Law and Administration at the University of Lodz and postgraduate studies in Intellectual Property Law at the Faculty of Law and Administration at the University of Warsaw.
She has many years of experience in representing clients in cases related to broadly understood civil and economic law.
She specializes in intellectual property law, copyright and protection of personal rights. She gained experience while working in reputable law firms in Łódź and Warsaw.
In the years 2014-19, she permanently cooperated with the Dubois, Kosińska-Kozak law firm.
With her experience, she supports clients in the course of complex court proceedings, as well as in the field of legal advice when concluding contracts and conducting negotiations.
A supporter of searching for effective legal solutions in her work that would be against the broadly understood interests of the client.
She not only helps Shortlist in it's legal and formal matters but is also involved in preparation and conduction of trainings and workshops focusing on contracts preparation and intellectual property law, copyright and protection of personal rights.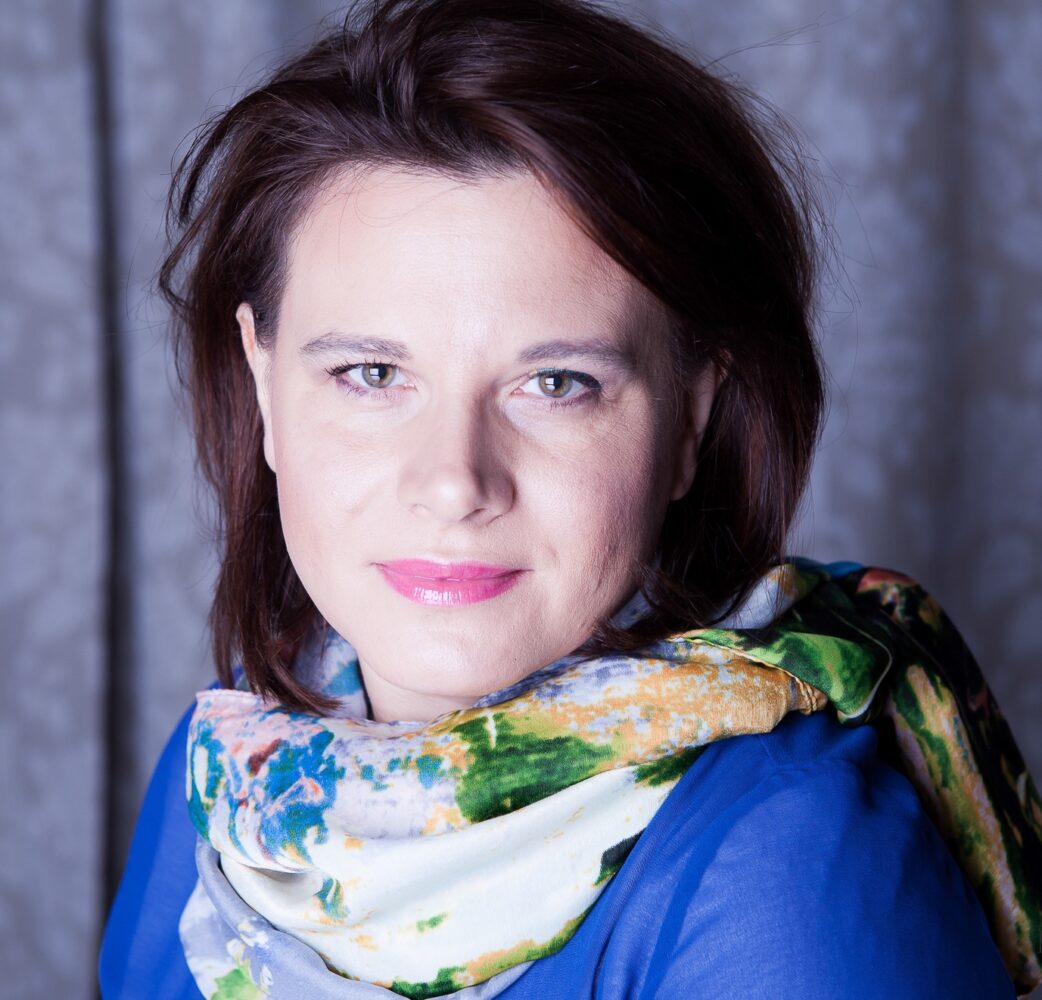 Monika Bis
Strategic Procurement Expert
Consultant, business trainer and mentor with 20 years of work experience as a procurement manager in companies from the manufacturing (pharmaceutical and food) and service (financial, medical) industries. She was responsible for creating and developing teams of 5 to 25 people in Poland and on an international scale (Great Britain, Czech Republic, Lithuania, Hungary, Romania). Passionate about working with people, strengthening their competences, sharing knowledge and experiences. As a long-term practitioner with experience in international corporations, he conducts workshops and consulting projects related to strategic supply chain management, team building, leadership, team crisis management and contract risk.
She conducts classes at postgraduate studies at the Kozminski University in Warsaw. Currently, as a Member of the Management Board of the Polish Supply Management Leaders Association (PSML), he is responsible, inter alia, for the development of training programs.
Together with Shortlist she was the initiator of the process of integration of procuremet, marketing and marketing communication as well as a co-creator and organizer of cyclical events and conferences "In the pitch triangle", focused on pitch issues and inter-industry dialogue.
https://www.linkedin.com/in/monika-bis-8689672/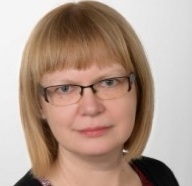 She graduated from the Faculty of Psychology at the University of Warsaw. For several years she worked at the University, simultaneously working as a trainer of the so-called "Soft skills". At the beginning of the 90s, she co-founded the Center for Negotiation and Conflict Resolution at the University of Warsaw, since 1994 she has been a co-owner of the training and consulting company Yes-Consensus.
For over 25 years she has been managing training projects, leading them as a trainer, as well as developing programs, materials and exercises. She specializes in training re. leadership and managing people, motivation, teamwork, communication and relationship building, personal effectiveness, conducting meetings, negotiations and resolving conflicts, workshops for trainers.
She supports managers of various levels and specialists in the formula of individual coaching. She graduated from the ICF accredited CoachWise school – Equipped level.
She runs Development Center programs aimed at the diagnosis of professional and development potential as well as 360-degree assessment programs. She is an accredited consultant of the Insights Discovery method, dealing with individual consulting in this area and conducting training for teams.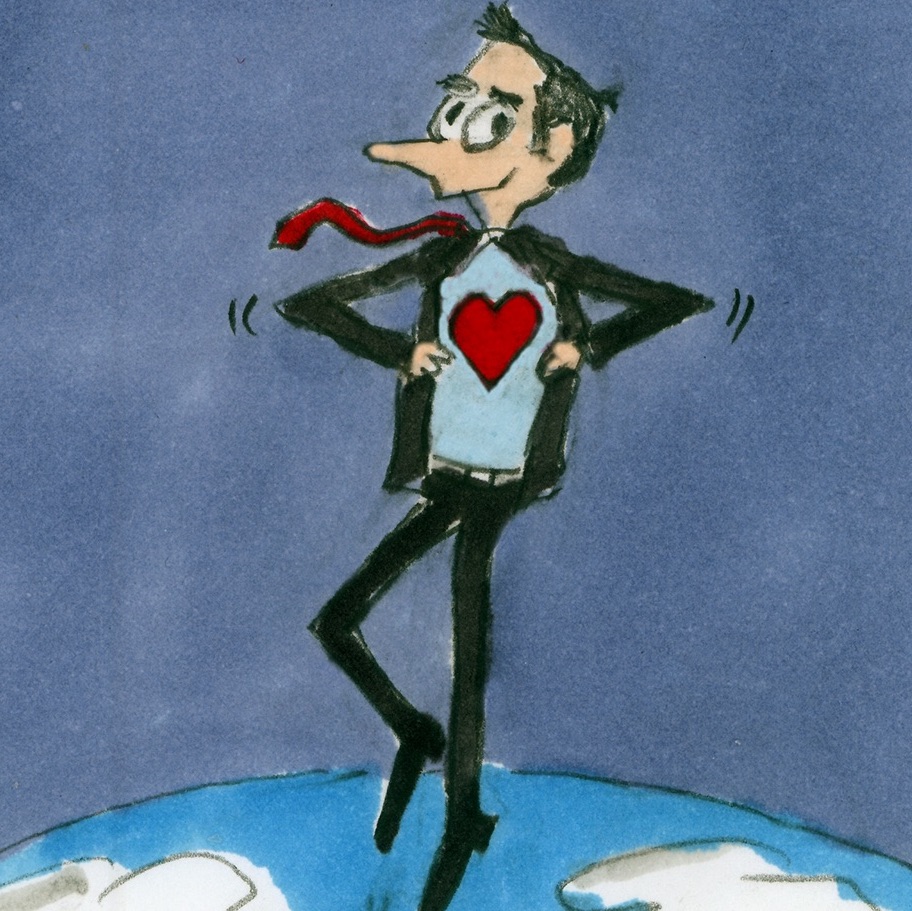 Creative and art director, painter, graphic artist and illustrator.
He studied painting and stage design at the Academy of Fine Arts in Warsaw and painting conservation at the Academy of Fine Arts in St. Petersburg. He was the founder and co-owner of the Goldfinger advertising agency since 1995. He has been gaining his experience in advertising for over 25 years working on advertising campaigns of famous brands. In cooperation with record companies and publishing houses, he has designed over 100 albums and books. He created many paintings, graphics, logos, posters and illustrations.
He supports Shortlist Consulting in the preparation of creative and graphic materials.
He is the author of illustrations prepared for Shortlist Consulting and most of the graphics used at CMO Summit by Shortlist conferences.
http://goldfinger.com.pl/prace/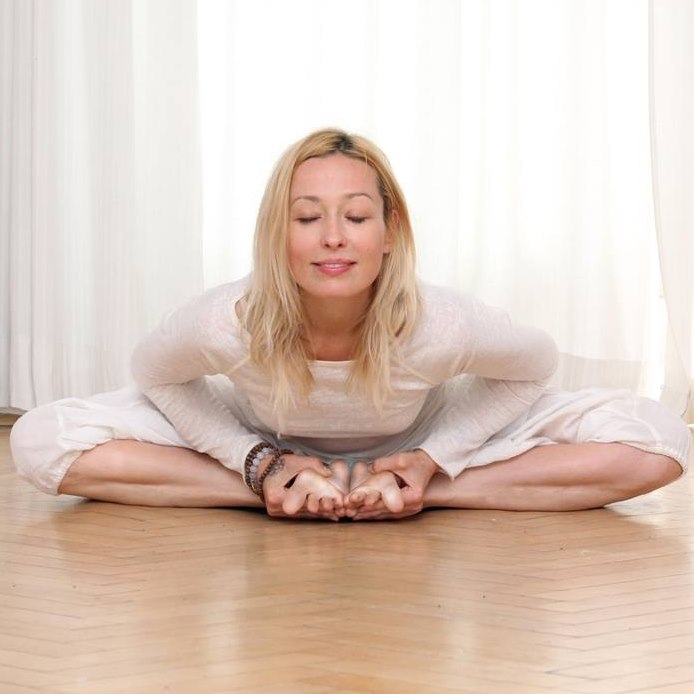 Katarzyna Grupińska
Stress management / Yoga teacher
Katarzyna is a certified yoga teacher of Iyengar and Ashtanga and a graduate of the school of psychotronics at the Institute of Applied Psychology. Among other workshops conducted together with Shortlist she was involved the "Be normal in #newnormal" program together. In lockdown period, she conducted yoga classes on the LI and FB Shortlist Consulting profiles as part of Shortlists' series "Man does not live by work alone".
She is a graphic designer by profession.
She studied yoga with yoga teachers such as Konrad Kocot, Jurek Jagucki, and Henryk Liskiewicz. He deepens his knowledge with the most important teachers from around the world. She has been practicing yoga for over 20 years. Her spiritual teacher is the American Roshi Grover Genro Gauntt, who, in addition to being a Zen Master, draws her insight into the essence of reality from the knowledge of Native Americans. Her previous teachers were Roshi Małgosia Braunek and Roshi Genpo, the creator of the Big Mind method.
She regularly takes part in yoga, meditation and development workshops and training.
She graduated from the Eckhart Tolle School of Awakening.
For 10 years she has been participating in the "Auschwitz Retreat" organized annually by the American organization Zen Peacemakers (socially engaged Zen), as well as in the so-called Street Retreats.
For at least 12 years she has been taking part in retreats such as Vipasana (meditation with mindfulness of the body), Sessin (Zen meditation). For a year she has been practicing "core shamanism" as a form of reaching information contained in the subconscious mind.
In her practice, she combines experience and knowledge gained over the years.
She conducts yoga classes in Warsaw. Organizes yoga, meditation and pranayama workshops.
She cooperates with the Foundation of Małgosia Braunek "Be", which promotes a holistic approach to health.
Together with Phd. Paweł Nauman, head of the hospital in Siedlce, co-creates a project combining meditation, breathing, relaxing techniques and yoga in pain treatment, on the basis of which the first research in Poland on the impact of yoga and meditation on improving health will be conducted.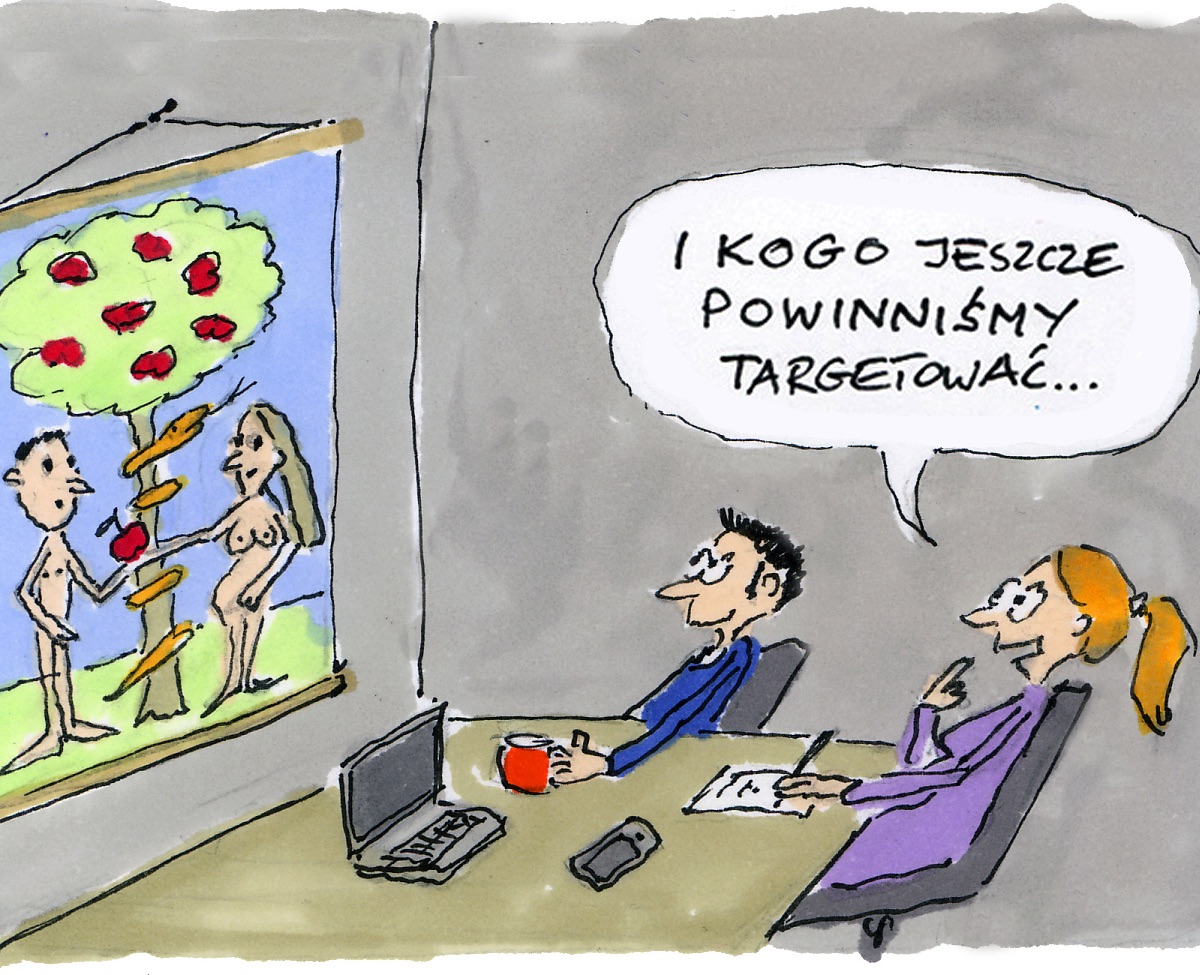 Depending on the project, we work with experts whose know-how and experience will bring value and contribute to a better understanding of the project and help us to optimally respond to the goals set by the client.
We cooperate with experienced experts in the field of, among others:
– marketing
– marketing communication
– brand strategy
– communication strategy
– media and media audit
– consumer research
– purchasing / procurement
– negotiation
– presentation
– trade
– sales
OUR EXPERIENCE IN NUMBERS:
50 +
Publications & Interviews
Why is it worth using the services of Shortlist Consulting?

Experience and knowledge
Effective implementation of client's goals resulting from a unique combination of competences, knowledge and experience in the areas of business development, marketing communication, marketing and procurement.
Time and money saving
In-depth knowledge of the market of a marketing communication agencies, proven tools and processes tailored to individual needs allow us to avoid ineffective work and save resources, time and budget of the client.

Objective assessment
We guarantee full transparency and objectivity of the processes carried out, using the same tools for analysis and evaluation of all offers obtained from the market. The effects of our work are fully verifiable.